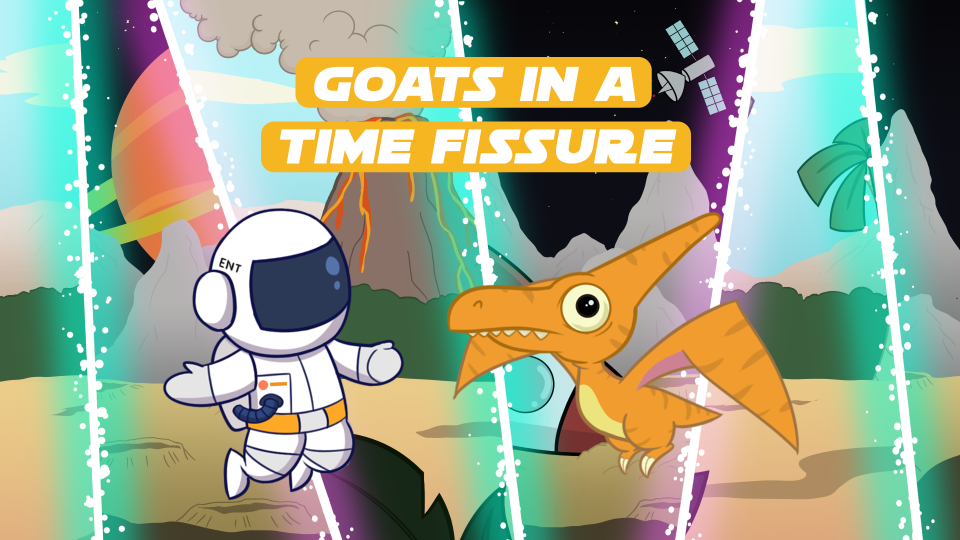 Goats In a Time Fissure
Welcome to our
"TO Jam That Shoulden't Be There" submission!

Goats in a Time Fissure is a local competitive 2D-physics based game where a temporal anomaly has struck the homes of our two characters Astro and Ptero. Each character's timeline threatens to overwhelm the other, and the balance of their universe is at stake!
A temporal rift has appeared as a bridge between the two worlds, and temporally-charged objects are flying out at high-speed! Astro and Ptero both need to ensure that only things that belong in their own world get past them, and that the other timeline is eliminated by knocking everything else into the other's world!
Meet Astro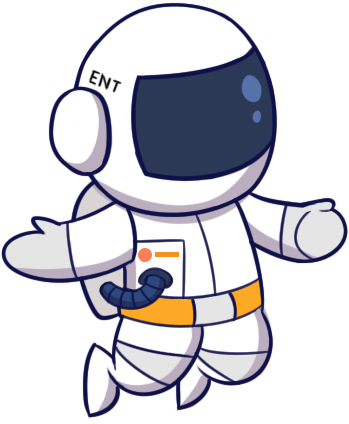 Meet Ptero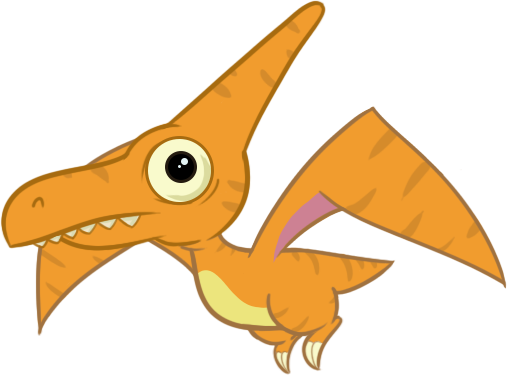 Controls
Player 1 uses WASD
Player 2 uses Arrow Keys
Gain points and take over the other timeline by hitting things that shouldn't be there past them into their portal (Ostriches, Hexagons) and by letting things that should be there past you into your portal (the TOJam Goat!).
Meet the team
Programmers
Game Designer
Artist
Download
Download
Goats In A Time Fissure (Windows)_3.zip
37 MB
Install instructions
Web
Important - This game was not built for mobile so if you are viewing from a mobile device please head to a computer to play on the website! No download required.

Tested and working on the following browsers

Google Chrome
Mozilla Firefox
Microsoft Edge
Safari
Brave - Set Shields Down
To exit full screen mode, hit Escape on your keyboard.
Windows
Once you have downloaded the game, you will receive a ZIP file named Goats In A Time Fissure (Windows)
Right click > Extract All...
In the popup window, choose where you want to unzip the contents of the game
Check Show extracted files when complete if it is not checked already
Click Extract
Once the contents has unzipped, a window will popup with the game files. Double-click on Goats In A Time Fissure
A window may popup from Windows titled Windows Protected Your PC. Don't worry! This is not a virus, but just Windows being cautious about opening applications from unknown publishers
Click on More Info and this will present you with the option to Run Anyway.
Click that and the game should start up!